The Rev. Canon M. Filmore Strunk, Jr.
Filmore grew up as the son of a Southern Baptist pastor and wife in Mississippi and Tennessee. He attended Carson-Newman College for two years and finished at the University of Tennessee Knoxville with a degree in Art Education. Before he was ordained he used his design ability and love of plants to become an interiorscaper, installing and maintaining interior plants in hotels, atriums, and businesses in East Tennessee.
Filmore fell away from God in the 1970s and rediscovered the Lord in the Episcopal Church, grateful to be once again under God's amazing grace. In 1985 he entered Virginia Theological Seminary, graduated in 1988, and became pastor of a small church in Dayton Tennessee the same year. In 1994 he was called to be Rector of Saint Margaret's Episcopal Church and in 2007 he became the founding Rector of All Saints Anglican Church. He is delighted to be a part of a church that is faithful to God's Word and is passionate about making disciples. 
Filmore has been married to  Sandy for 39 years, has two grown children, and two (highly adorable) twin granddaughters. He loves music (singing, playing various instruments, and listening to his large vinyl record collection), gardening, cooking, reading, telling corny jokes, and fly fishing.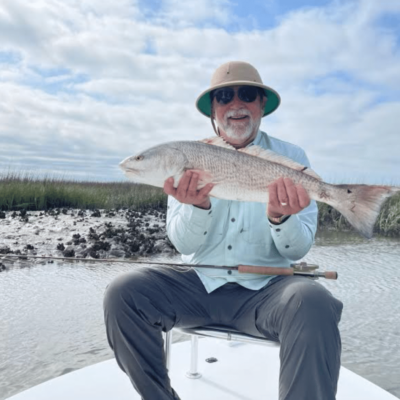 The Rev. Dr. Duncan J. Bell
Duncan joined the staff at All Saints at the start of 2023, moving from green and pleasant England to add a Brit to the team.
He's married to Rebecca who was born here in Charlotte, and they have four young children. Duncan grew up in a Christian home and can't remember a time when he wasn't following Jesus.
Whilst completing a PhD at the University of Sheffield on improving the matching of fingerprints taken from crime scenes, he started exploring a call to ordination. That saw he and Rebecca move to London for three years for seminary, before being ordained in Sheffield and working at churches in Sheffield and in Lancashire before 'crossing the pond' to come Stateside.
Duncan loves telling people about Jesus, going hiking in the countryside with his family, and occasionally brewing his own beer.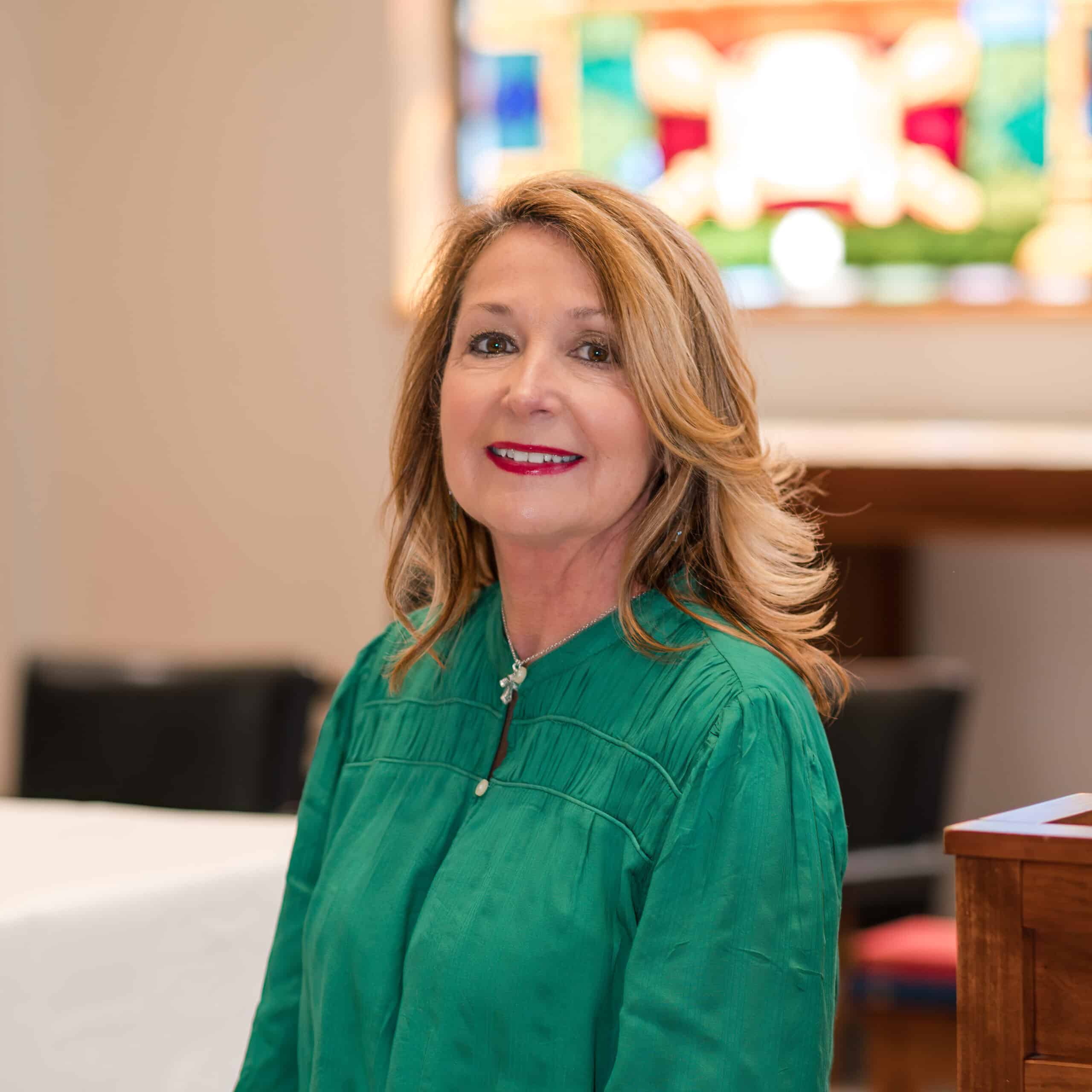 Becki Jahn
Director of Children and Family Ministry
If there would be one word to describe Becki's life it would be grace, because when she met GRACE everything changed. Becki and her husband Geoff have what today is called a "blended" family – yours, mine and ours! Together they have 6 children, 3 son-in-laws, 1 daughter-in-law and 5 Grandkids…and don't forget the 6 grand dogs!
Will Wingate
Contemporary Music Director/ Youth Ministry
Will comes from a big family where he is the oldest of seven brothers. Although he hails from the sunny coast of south Florida, he considers North Carolina his true home on account of its incomparable barbeque. After completing his bachelor's degree in religious studies at Liberty University, he spent a couple of years working with Reformed University Fellowship at Appalachian State University before moving to Charlotte to attend seminary. He started his position at All Saints as the Contemporary Music Director on the same day as the total solar eclipse, which is either a bad omen or just a mildly interesting conversation piece. He loves leading God's people in worship and teaching the Bible, and he is currently pursuing ordination in the Anglican Church in North America. When he isn't waxing eloquent about the beauty and majesty of the 1662 Book of Common Prayer, he can be found enjoying all manner of nerdy pastimes with his beautiful wife Nancy.
Karen Kearney
Choirmaster
Karen has worked in the church as a church musician since she was 13 years old. Her position of Choirmaster at All Saints has given her the opportunity to bone up on her piano fingers and continue to pursue training a choir, her first love.  However, that is not all of life. Life at the Kearney house in Rock Hill also includes renovating an apartment to use for AirBnB, working in the yard, and delighting in our toddler grandson, Cy. Life is full of good things and she is grateful for every one of them.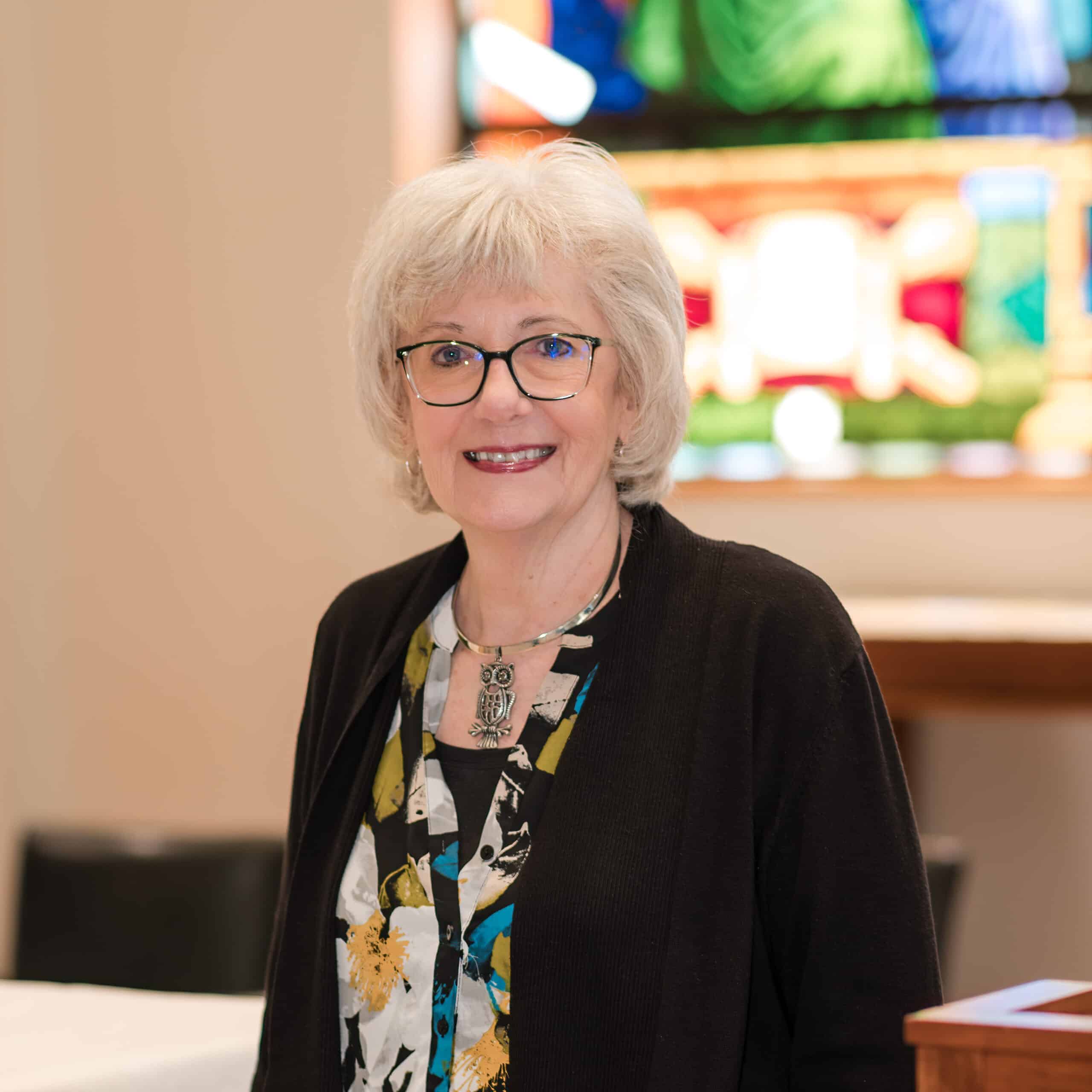 Judy Rowe
Parish Administrator
Judy has worked with Father Filmore for 15 years. She feels truly blessed to be serving at All Saints as Parish Administrator. She looks at her job as a ministry to serve others. Judy enjoys spending time with her family, being outside, and spending time with her horse. She sees every day as a blessing from God.
Need to reach a staff member? 
Please email info@allsaintsweddington.org and your email will be directed to the correct person.
Thank you!
Kerry Williamson
Communications Director
Kerry and her family have been a part of All Saints Anglican since its founding. She and her husband, Erik, have four children – and their niece and nephew who are permanent part of their family.  They have homeschooled their 4 oldest for the past 20 years.
Kerry's career has spanned a wide variety of roles and responsibilities.  From the creation of presentation materials for US Senate briefings to teaching Literature and Public Speaking to running a small business – with lots of stops along the way!  She is excited to serve her church family as Communications Director!
Our Vestry
Lay Leadership Board
SENIOR WARDEN
Bob Gotherman
ADMINISTRATION
Greg Taylor
CHILDREN
Chuka Jon-Ubabaco
WORSHIP & MUSIC
Bill Bryan
PASTORAL CARE
Donna McLean
MISSION & OUTREACH
Linda Tavella