Meg Schriffen is our Director of Children and Families.  She brings a wealth of experience and joy to her role!
Currently we provide a Children's Church option during the Mid-Morning (10:30 service).  Children will start out with their families in church at the beginning of service and then be dismissed for Children's Church.  During Children's church the children are offered an age-appropriate lesson, activity, and a snack. They are returned to the sanctuary to join their families before communion.
Our nursery is open during both the Early Morning and Mid-Morning services for babies and toddlers (under 4 years).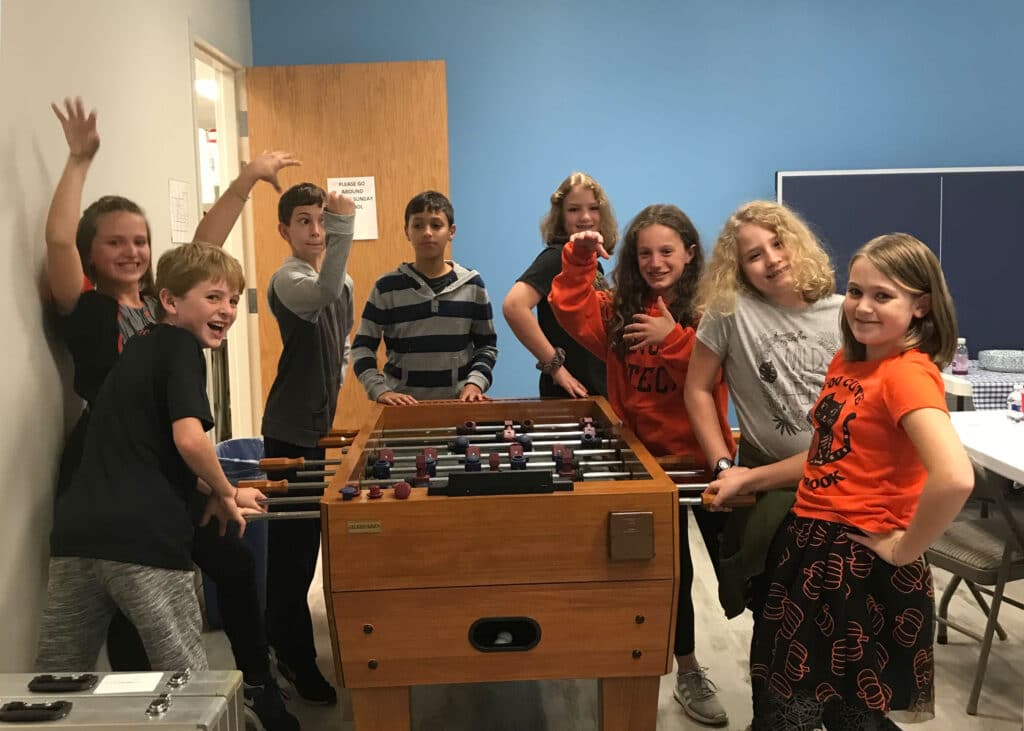 Youth Ministry – Young Saints
The purpose of the Student Ministry at All Saints Anglican Church is to reach students with the Gospel of Jesus Christ and equip them to serve. The Bible, the Gospel, and a focus on Community are the pillars of our student ministry. We seek to be a safe place where students can explore and deepen their Christian faith by reading and studying the Bible together, where they can learn and discuss how the Good News of Jesus matters for their lives and connect with other students to form real spiritual friendships. Our goal is to partner with parents to help our students grow into a mature understanding and expression of their Christian faith and, we hope, to have a little fun along the way. Contact Will: will@allsaintsweddington.org or TEXT "youngsaints" to 94000 to learn more!
High and Middle School meets Sundays at Noon!  We meet as a large group for lunch and then split out into High school and Middle school groups.